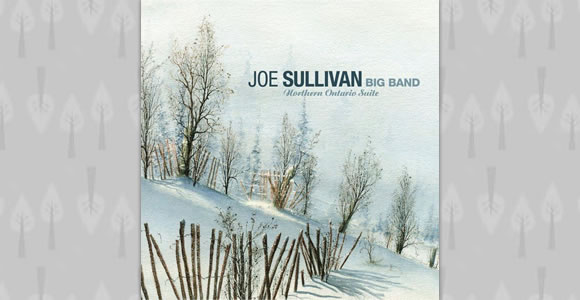 Northern Ontario Suite
---
The
Joe Sullivan Big Band
's latest CD, entitled "
Northern Ontario Suite
" (Perry Lake Records) contains a collection of six songs inspired by Sullivan's franco-ontarian roots in the northern town of Timmins, Ontario. These songs explore a range of moods and impressions, both from nature, as in the atmospheric "Ionosphere", which depicts the northern lights and from northern culture as in "The May Run Boogaloo", which refers to the time in May when northerners return to the woods to celebrate the arrival of summer with a few drinks. In addition to the suite, the album contains two new works by Sullivan and another by Jean Fréchette. This finely-tuned ensemble features such stand-out soloists as Lorne Lofsky, André Leroux, Aron Doyle, Rémi Bolduc, the excellent young trombonist Jean-Nicolas Trottier and Sullivan on trumpet.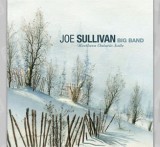 Northern Ontario Suite
Discography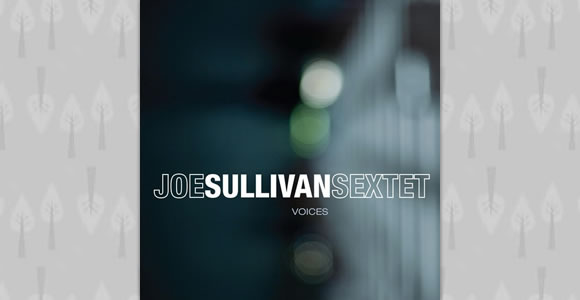 Voices
---
 Joe Sullivan Sextet
Joe Sullivan presents his 3d sextet album, a meeting of old friends who've been playing together for many years. With his soul brothers André Leroux and Jean Fréchette adding their own personal touches to the trumpeter's compositions, Joe Sullivan offers up a selection of recent pieces. This unaffected, straightforward music, created simply for the joy of playing and hearing excellent home-grown jazz, will surely delight his many fans.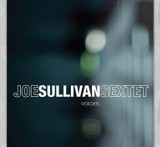 Voices
Discography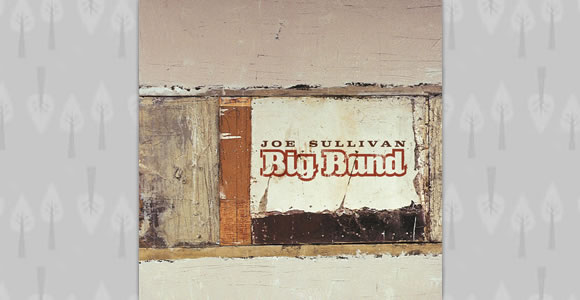 Joe Sullivan Big Band
---
Joe Sullivan Big Band
Trumpet player and composer Joe Sullivan leads one of Québec's most active Big Band. Releasing an album of big band music has been a dream of Joe Sullivan for a very long time. 18 excellent musicians have collaborated at this album. Compositions by Joe Sullivan and Jean Fréchette are moderns and intenses. It's a first project in Big Band on Effendi.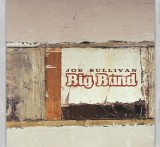 Joe Sullivan Big Band
Discography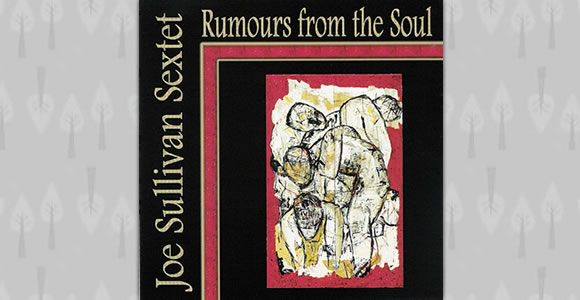 Rumours from the Soul
---
Joe Sullivan Sextet
"A sextet lineup allows for the extra saxophone sound that means more harmony, more color, and a fuller aural picture. And yet there's clearly an ease of control because the ensemble is still small enough to work together well and allow for soloists to stretch out. Trumpeter Joe Sullivan brings his sextet of saxophonists Andre Leroux and Jean Frechette, bassist George Mitchell, pianist Tilden Webb, and drummer Dave Robbins to the studio for his second recording venture as a leader. Exposure at this year's Montreal Jazz Festival helped the larger jazz community to discover Sullivan's modern mainstream compositions, but the widespread recognition due his sextet is just around the corner..."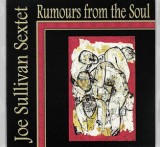 Rumours from the Soul
Discography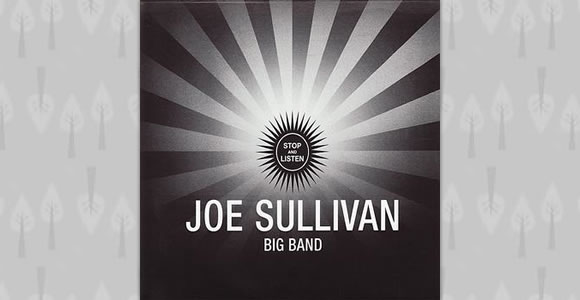 Stop and Listen
---
Joe Sullivan Big Band
When Joe Sullivan thinks about the band and this project, a few random thoughts and images come to his mind: …finally, there's nothing in the world quite like a Big Band. He loves it all…the rehearsals, the new charts, the old jokes, the good gigs and even the bad. And every band has it's own unique character, which, he guess, comes from some combination of the book, the players and the guy standing out in front. This band plays the heck out of his music and he all have loads of fun doing it. For that he is most grateful…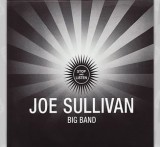 Stop and Listen
Discography
A Song for Jersey
---
Joe Sullivan Sextet
When their album
A Song for Jersey
was released in the fall of 1995, the Joe Sullivan Sextet earned a well-deserved renown... Studiously worked-out compositions, wonderfully free of clichés, from a perfectly balanced combo.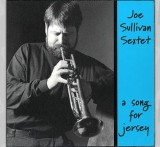 A Song for Jersey
Discography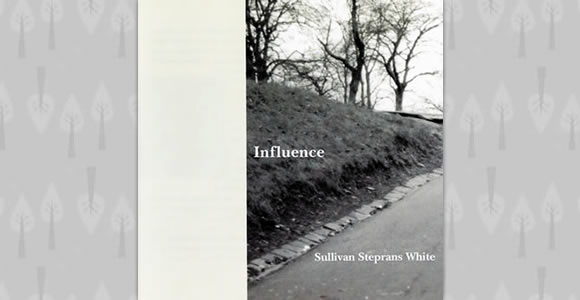 Influence
---
Joe Sullivan, Janis Steprans, André White -
Record Label: Perry Lake. This is a quintet outing co-led by trumpeter Joe Sullivan, reedman Janis Steprans and pianist Andre White. All three are important to the Montreal jazz scene as both players and teachers, as are the group's other members, bassist Daniel Lessard and drummer Dave Laing. This March, 2000, recording has strong and warm playing from all on nine compositions by the leaders. Try the dedications, Steprans' "Joe's Idea," White's "Ferdinand Lamothe" for Jelly Roll Morton and Sullivan's "Pete Power" for his son. First rate! 9/10 (
Len Dobbin for the Montreal Mirror
)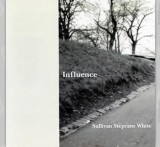 Influence
Discography
Copyright © 2014 - Joe Sullivan - site by <a href="http://lucie.ca" target="blank">lucie.ca</a>